Catacombs Cubes "All In" KS Bundle
22 in stock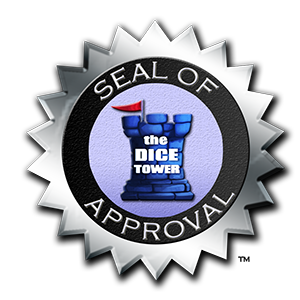 This Bundle Includes:
Catacombs Cubes Base Game
Catacombs Cubes: Monuments Expansion
Catacombs Cubes Kickstarter Stretch Goals
Catacombs Cubes Kickstarter Playmat
This is all of the content that was available during the Kickstarter campaign. Includes the exclusive stretch goals and playmat which are not available at retail.
---
Help build the town of Stormtryne from the Catacombs universe! Take on the role of a Catacombs hero and compete to expand the small village into its full glory! Set in the world of Catacombs, in Catacombs Cubes players draft various "Tetris-like" wooden shapes from the quarry to race to build structures from blueprints. These completed buildings are added to the growing town of Stormtryne. The player who successfully builds the most structures wins. The game features a novel "cube-building mechanism".
Catacombs Cubes game features:
Solo Mode included
Enough components to support four players with the base game
Features characters and places from the world of Catacombs
Plenty of theme (not an abstract title)
Different game modes (competitive vs passive)
Two resources drafting mechanics included in the box (dice vs tiles)
Received Dice Tower Recommends Award.
---
The Catacombs Cubes: Monuments expansion includes:
 Regulus, the Vampire Lord Character (1x player board and 5x tracker pieces)
 Beeble, the Dwarf Miner Character (1x player board and 5x tracker pieces)
Five & Six Player Support!
4x Wooden Quarry Dice
16x Quarry Tiles (for the new resource pieces)
5x"Gold" Wood Resource Pieces (New type of resource!)
5x "Marble" Wood Resource Pieces (New type of resource!)
5x "Obsidian" Wood Resource Pieces
2x Ownership trackers for each of the base game characters (to support the new "Monument" tiles)
14x Monuments Tiles (New type of tile!)
3x "Park" Village Tiles (New type of tile!)
10x Additional Village Tiles
4xAdditional Residence Tiles
4x Additional Palace Tiles
1x Alternate Town Hall Tile
---
The Catacombs Cubes KS Playmat is an impressive 26 x 26″ (66 x 66 cm) square and made of a high quality neoprene. In addition to combining the quarry and planning boards, this playmat introduces a large village grid that supports up to 6 player games (with the Monuments expansion). This playmat also features exclusive extended artwork and makes a great upgrade for your copy of Catacombs Cubes.
---
The 9x Stretch Goal Structure Tiles from the Catacombs Cubes Kickstarter Campaign.
Includes the following new structures:
Homestead Village Tile
Troll Encampment Village Tile
Hacienda Village Tile
Marble Arch Village Tile
Stone Mill Village Tile
Glass Factory Village Tile
Paifang Village Tile
Priory Palace Tile
Ice Spire Residence Tile
| | |
| --- | --- |
| Weight | 7.5 lbs |
| Dimensions | 13 × 13 × 5.5 in |